Specifications
Headphone
Brand
Edifier
Frequency Response
20Hz – 20 KHz
Model
H840
Sensitivity
90dB
Impedance
32Ω
Connector
3.5mm
Driver Diameter
40mm
Connectivity
Wired
Color
Blue
Cable Length
2.0m
Warranty
1 Year
Description
Edifier's H840 Ergonomic Over-Ear Headphones Produces The Best Sound Great Consumer Ought To Assume From Headphones. Calibrated And Tuned Through Phil Jones Of Pure Sound, They Offer A Effective Boasting Acoustic Experience. Audiophiles Can Recognize The Notable Sound That Those Over-Ear Headphones Produce. Made With An Electro-Acoustic Unit On The Idea Of The Coil, Those Hi-Fi Over-Ear Headphones Offer Lifestyles Like Sound For Consumer's Enjoyment. The Cautiously Calibrated Stability Among Treble And Bass Makes Edifier H840 The Appropriate Access Stage Reveal Headphones. They Supply Top-Rated Consolation With Ergonomically Designed Ear Pads. Wear Headphones All Day With Out Discomfort. Alter The Headscarf To In Shape Flawlessly And Securely At The Head. Be Comfortable With The H840 Over-Ear Headphones And Don't Have Any Reservations As You Revel In Your Tunes In Consolation And Style. The Capability Of The Effective H840'S Are Simply Proper For Any Person In Search Of Overall Performance Pushed Over-Ear Headphones.
Pure Sound
Edifier's H840 ergonomic over-ear headphones produces the best sound quality you could imagine from headphones. Calibrated and tuned by Phil Jones of Pure Sound, they provide a powerful boasting acoustic experience. Audiophiles can appreciate the excellent sound that these over-ear headphones produce. With a combination of great sound, ergonomic design, and modern appeal the H840 headphones are a great fit for anyone who wants to enjoy their tunes.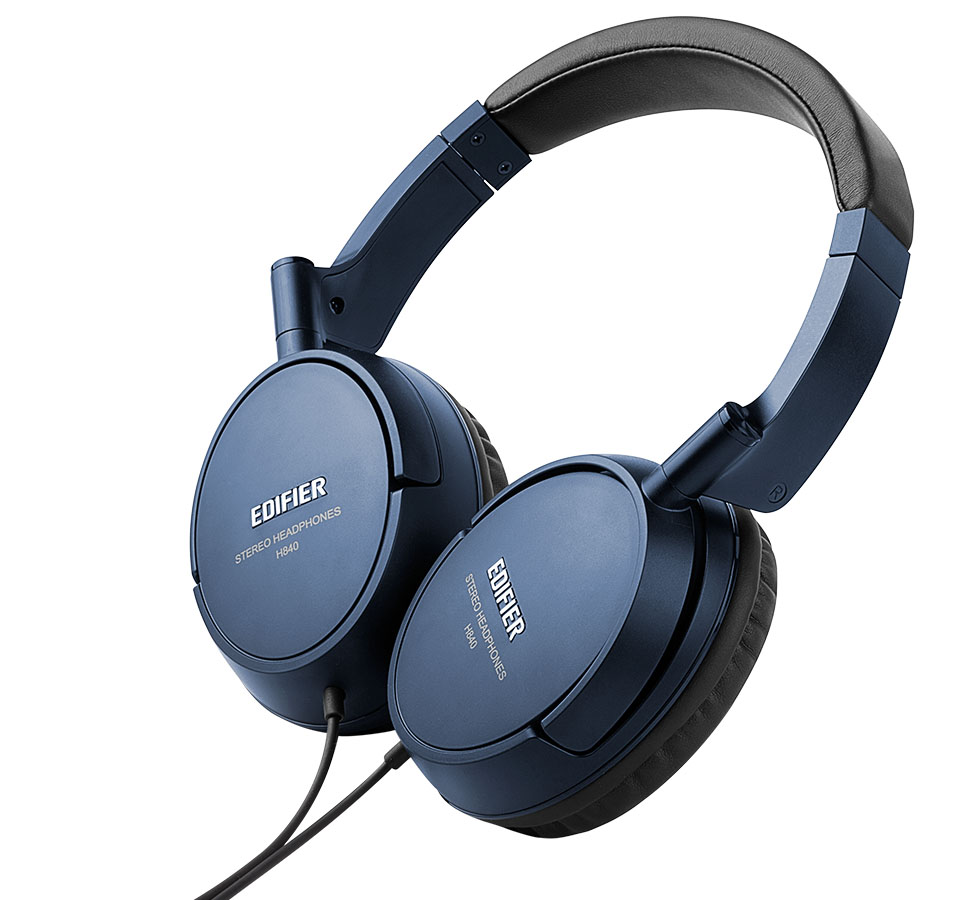 Natural and real
Developed with an electro-acoustic unit on the basis of the coil, these Hi-Fi over-ear headphones provide life like sound for your enjoyment. The carefully calibrated balance between treble and bass makes Edifier H840 the perfect entry level monitor headphones. The H840 over-ear headphones provide a natural power sound that is warm and invigorating. They are one of Edifiers most durable headphones, delivering optimal comfort with ergonomically designed ear pads. Edifiers powerful H840 over-ear headphones truly produce a professional sound with an enjoyable audiophile experience.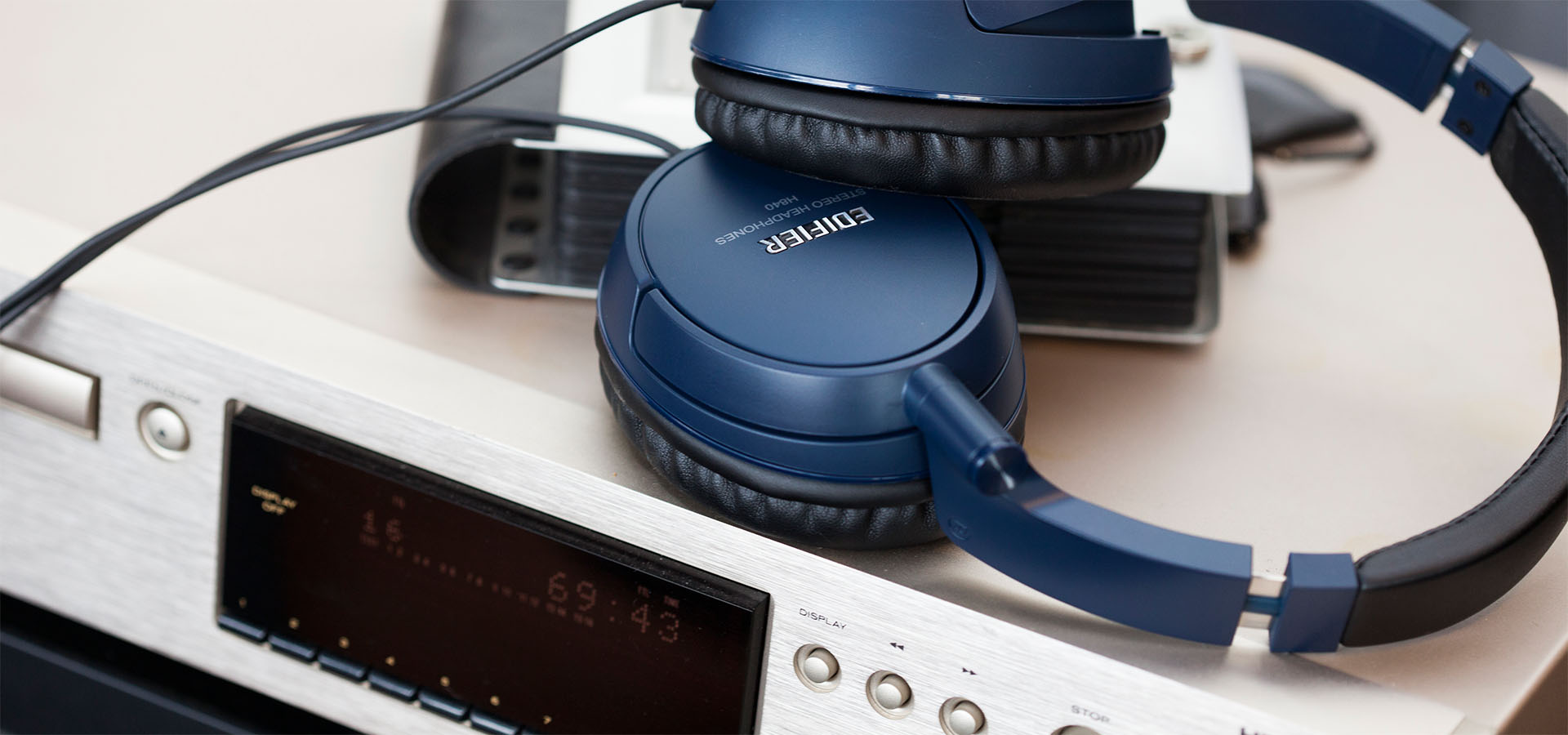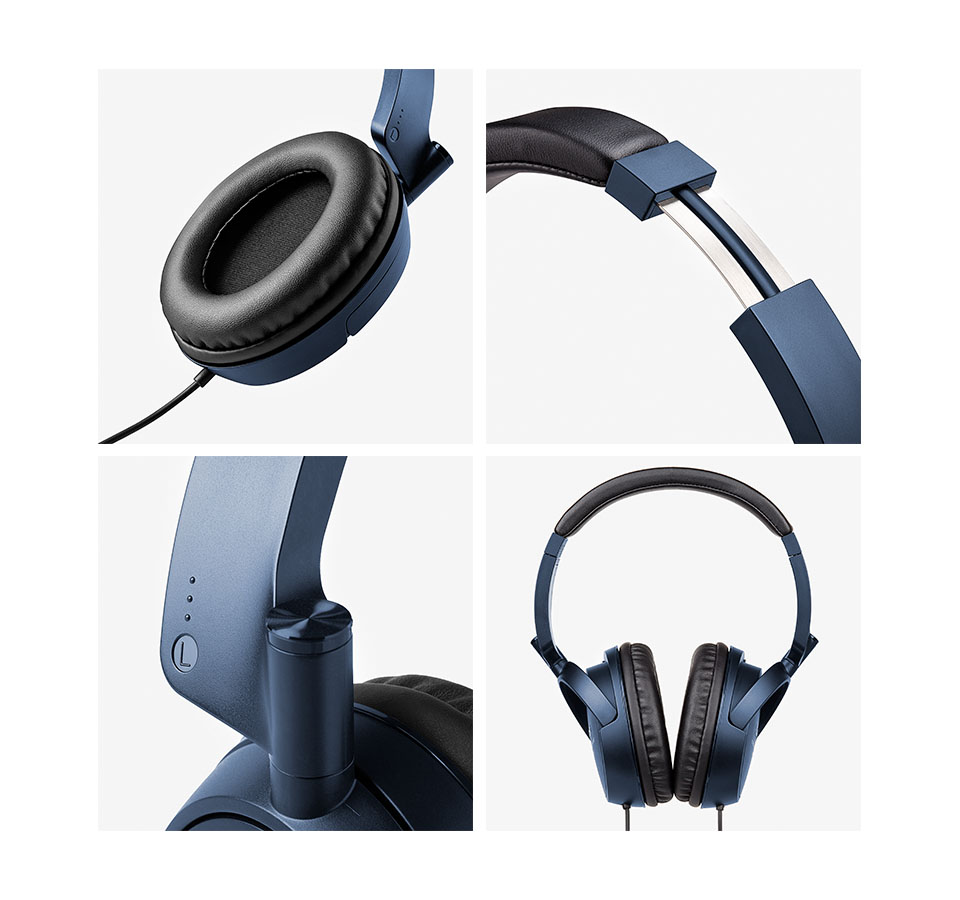 Adjustable fit
Wear your headphones all day without discomfort. Alter the headband to fit perfectly and securely on your head. Ergonomic design provides remarkable comfort from soft pleather ear cups. Be at ease with the H840 over-ear headphones and have no reservations as you enjoy your tunes in comfort and style. The functionality of the powerful H840's are just right for any individual seeking performance driven over-ear headphones. The H840 exemplifies design and comfort all in one.